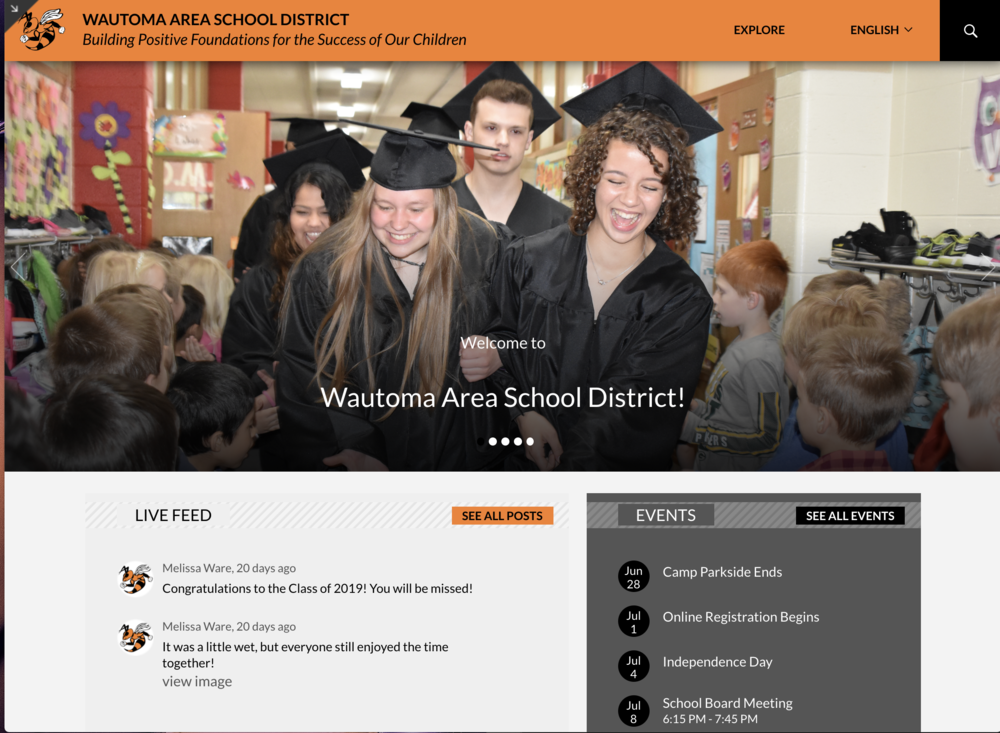 WASD launched website and app July 1
Katie Schaefer
Tuesday, June 18, 2019
In an effort to help keep parents, community members and students more informed, the Wautoma Area School District launched a new website and mobile app on July 1.
The Wautoma Area Schools app, which is available now on the iTunes Store and Google Play Store, will allow parents to stay connected with the day-to-day social media updates, featured news, dining menus, athletic and extracurricular events, while providing easy access to contact teachers and staff. The app will also allow access to important documents, such as school board agendas, minutes, student handbooks and school supply lists. Administrators plan to use this app as a tool to send push-notifications in order to remind parents and students about events and important school notifications.
Along with the mobile application, the District has also revamped the website, in order to provide users a more user-friendly experience. The website offers visitors a similar experience to the app; however, it does provide more information for those looking for something a bit more in-depth, such as employment opportunities and information regarding each school.
Staff members are excited about the community connection the new mobile app and website will bring to Wautoma.