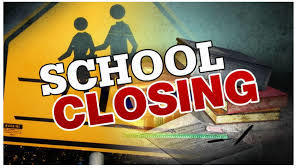 WASD Schools Closed March 16-April 6
Tom Rheinheimer, District Administrator
Saturday, March 14, 2020
Wautoma Area School District Parents and Guardians,
All Wautoma Area Schools will be closed from March 16th up until at least April 6th. All athletics, co-curricular activities, school events, and community events on school grounds are canceled through April 6th.
All administrative staff, teaching staff, program support staff, clerical staff, and custodial staff will report to work on Monday, March 16th; therefore, if you need to contact the school by phone or email someone will be available to assist you.
Staff members from the Wautoma Area School District will meet on March 16th and 17th to work on educational resources and plans to be shared with parents next week, which will most likely include a chromebook distribution schedule for 6th - 12th grade (if you do not have access to the internet or Wi-fi, we will provide physical educational resources)
We will also work on a lunch/breakfast distribution plan throughout our communities which will also be communicated next week.
If you have any emergency personal items or medication that you need to pick up for your child(ren), please contact your child's school on Monday to set up a schedule.
Again - thank you for your patience and support during this ongoing situation. I will be in contact with all parents/guardian via the Infinite Campus Emergency Messenger, our school district website (www.wautomasd.org) , and our school district Facebook page.
Tom Rheinheimer - Wautoma Area School District Administrator