EDIT MAIN
How to Login to Schoology as a Student
---
1. Obtain your WASD/Google Login if you do not already have it.
2. Sign in to your Chromebook or Chrome web browser.

---
3. Use the bookmarks bar at the top left of your tool bar to navigate to Schoology. (This is the best way to sign into Schoology.)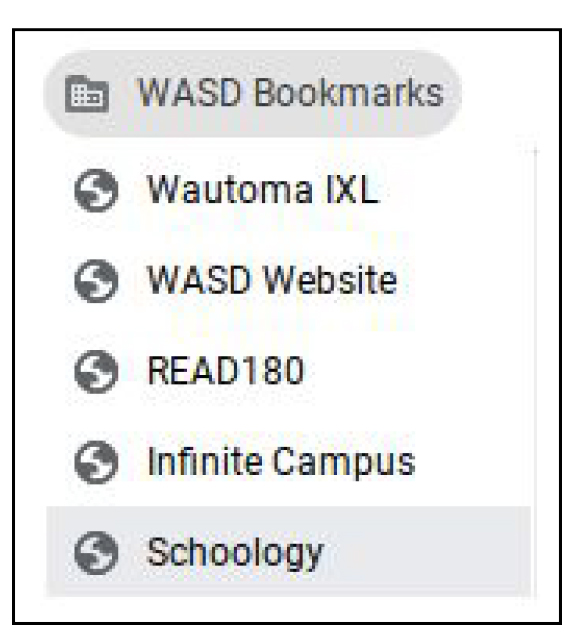 ---
4. Choose your Google account.